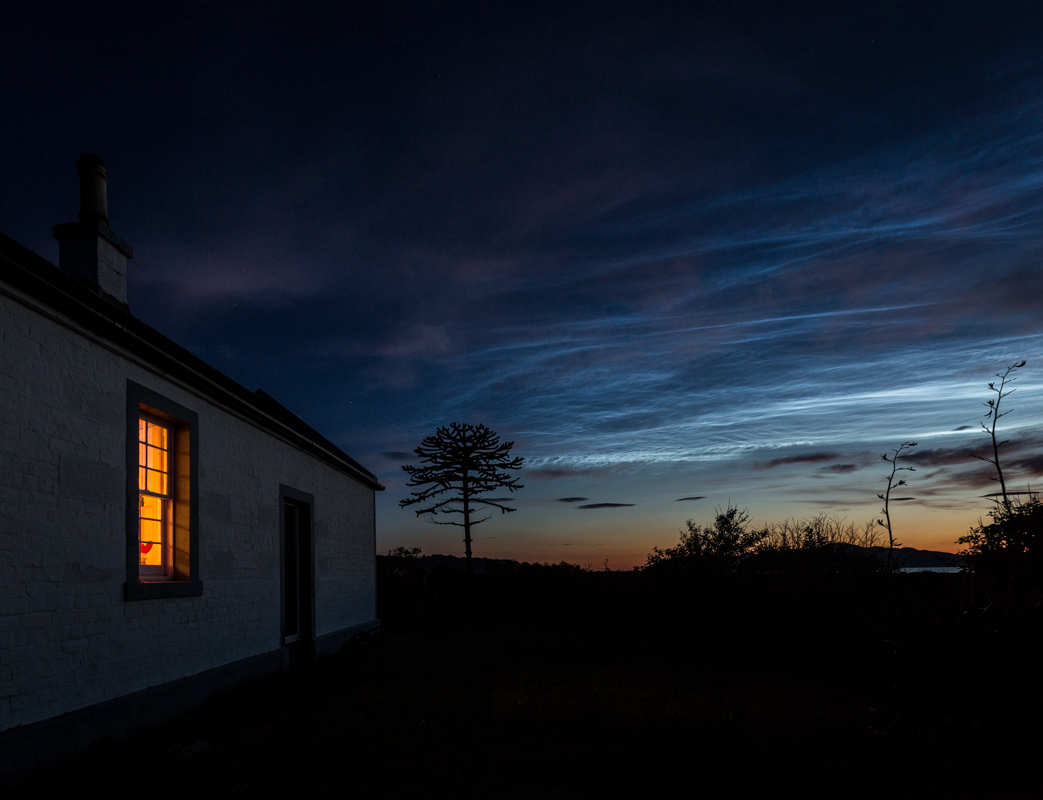 We will update our Covid-19 statement in line with current guidance. Latest revision 22nd July 2022.
Our priority is to ensure the Lighthouse Keeper's Cottage is prepared and disinfected in accordance with Scottish Government guidelines prior to your arrival, to minimise risk to our guests, our community and ourselves.
We have completed a Covid-19 Risk Assessment and review this regularly. ASSC cleaning protocols are followed to deep clean and sanitise the cottage, but this increased workload means we will be asking for your help.
Government Travel Restrictions
Covid-19 Additional Cancellation Policy. Further to our terms and conditions, if you are unable to travel to Mull due to government travel restrictions, we will offer to transfer your booking to a later date or offer a full refund. If you decide not to travel for any other reason (including cancellation due to a member of your party being unwell or being required to self-isolate), our usual cancellation policy will apply.
To reduce the risk of Covid-19 being brought to our island community, the Scottish Government is encouraging anyone planning on travelling to the islands to 'test before they travel'.
Changes to your stay due to Covid-19
| | |
| --- | --- |
| Arrival and departures times | Arrival is now an hour later, after 5pm, departure is now an hour earlier at 9am |
| Pillows | We provide one pillow per person (please bring your own if you need a second) |
| Books | Books and games will remain, but please wash your hands before and after use |
| Rubbish & recycling | Please remove all rubbish & recycling and take to Tobermory for disposal |
| Laundry | Please strip beds and place bedding & towels in separate blue laundry bags |
| Washing machine | The wash room is used to quarantine bedding following Covid-19 precautions. If you need to use the washing machine, please only use it Tue-Thu and wear a mask when in the wash room |
| Cleaning | We sanitise the cottage as per the cleaning check list using a steam cleaner and products that conform to EN 14476. Soft furnishings are sanitised and pillows and mattress protectors are removed and changed each week. If you wish to use any cleaning products, please ask first – the septic tank can not tolerate strong chemicals or any wipes (even 'flushable' or biodegradable ones) |
Please do not travel if you or any of your party have symptoms of Covid-19.
If a guest develops symptoms of Covid-19 while here, please dial 111 for advice. If they have acute breathing difficulties, dial 999. Current legislation is that they must travel home immediately. However, at the moment CalMac will not carry passengers with Covid-19. We hope this will soon change, but if not, this could mean you have to stay on in the cottage. If this is the case, we will have to charge for the additional time in the cottage, at the full weekly price and also 72 hours after your departure. If you have developed symptoms during your stay at the property, you must declare it as soon as possible to us in order we can take the steps required to protect others and ourselves.
If guests staying in the cottage before you show symptoms of Covid-19 your booking may be cancelled at short notice. Obviously we hope this is not necessary, but it is a possibility.
Please note that whilst we have implemented various preventative measures aimed to reduce the risk of the spread of COVID-19 among guests, we cannot guarantee or warrant against the risk of infection. None of the information provided herein is intended as medical advice. This notice and disclaimer are intended as a warning to our guests of the risk of contracting COVID-19, a disclaimer of our liability, and an explanation of some of the things we're doing to mitigate the risk of the spread of COVID-19, as well as some of the things we believe our guests can do to help.
If you have any queries please get in touch using the contact form. Despite the circumstances, we will be wishing you a very warm welcome to Rubha nan Gall and looking forward to sharing our wonderful island with you!